Poly
Poly
Creative Direction
Visual Identity
Venture Design
Poly is an educational organization that partners with middle schools to bring interdisciplinary curriculum to life through the PolyBot, a technology that encourages exploration through the manipulation of growing environments.
Website
mypolybot.com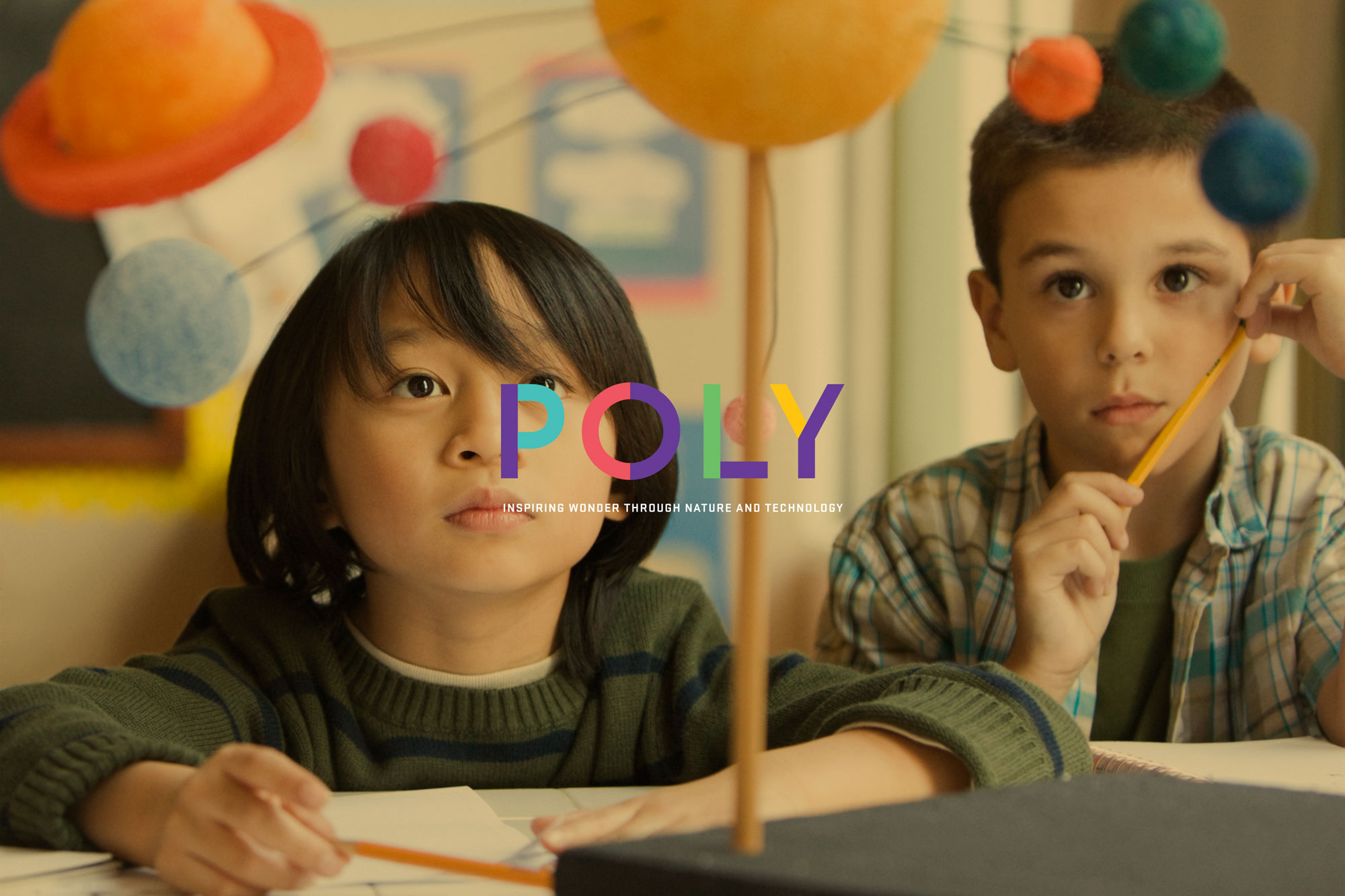 The Food + Future coLAB is a Cambridge-based venture incubator launched by Target in partnership with global design firm IDEO and the MIT Media Lab, to explore in broad terms, the future of food. They have brought in 20+ research fellows, namely a "Food + Future coLAB Fellow" from various expertise—farmers, designers, engineers, entrepreneurs—to design ventures that disrupt our current relationship with food.
Following an exciting application process, I was very fortunate to be selected as a fellow to tackle these challenges concerning food, along with my talented peers and extraordinary mentors.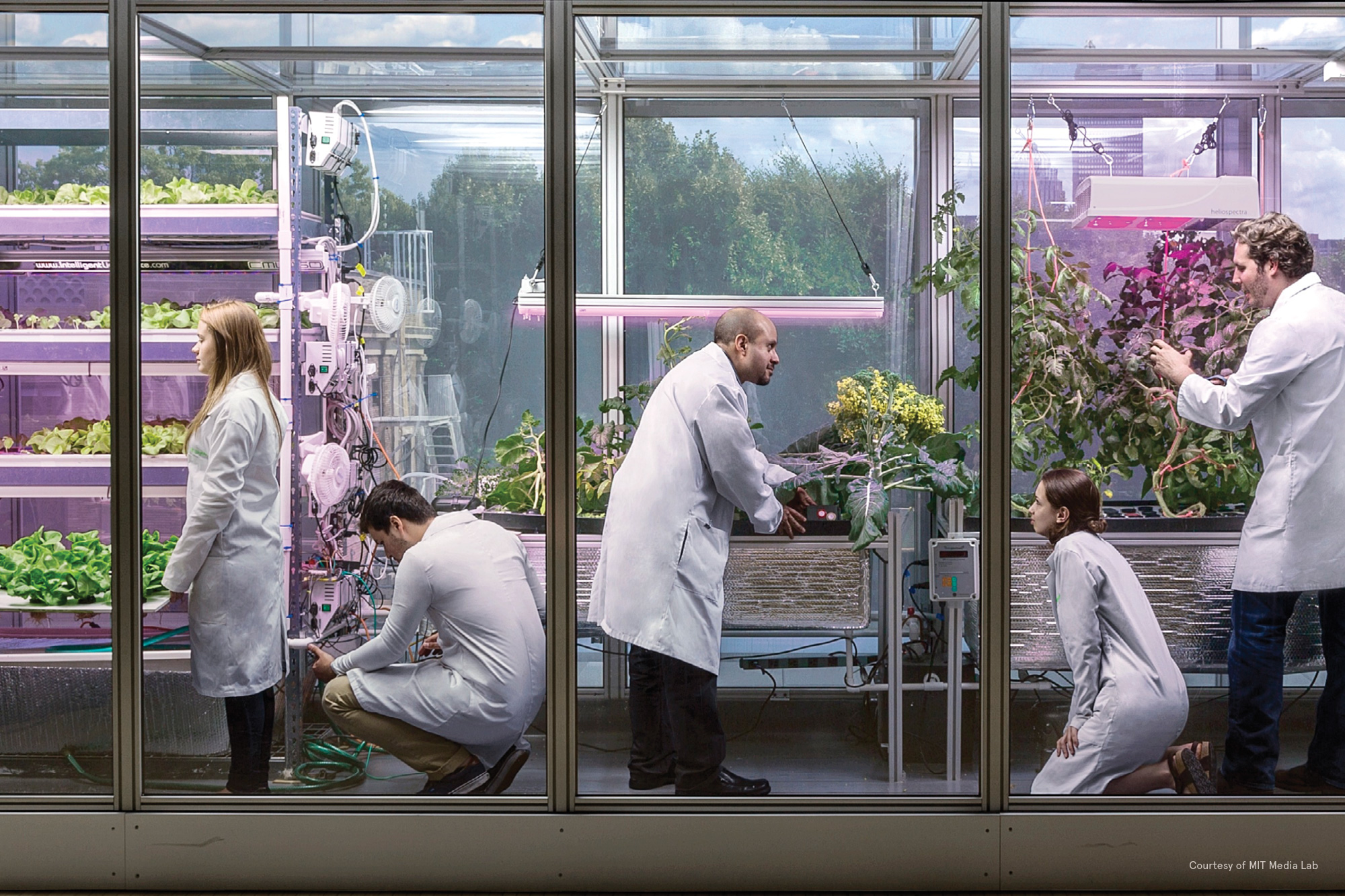 Tackling the Food Computer
During my residency here, us fellows were prompted to create venture concepts revolving around the Food Computer technology developed by the OpenAG Initiative. We were divided into four interdisciplinary teams, with each group exploring opportunities focusing on the following fields: Home, Education, Retail, and Recipe Manipulation.
The Food Computer is a controlled-environment platform that utilizes soilless agriculture technologies to control and monitor climate, energy, and plant growth, inside of a specialized growing chamber. Usage specifications such as operational energy, water use, and mineral consumption can also be monitored and adjusted through electrical meters, flow sensors, and controllable chemical dosers throughout the growth period.
The technology also serves as a data-driven, open-source system, which allows the free sharing of agricultural innovation and data. The idea is to identify, recreate and generate the optimal conditions for a plant, and make this information publicly accessible for the masses.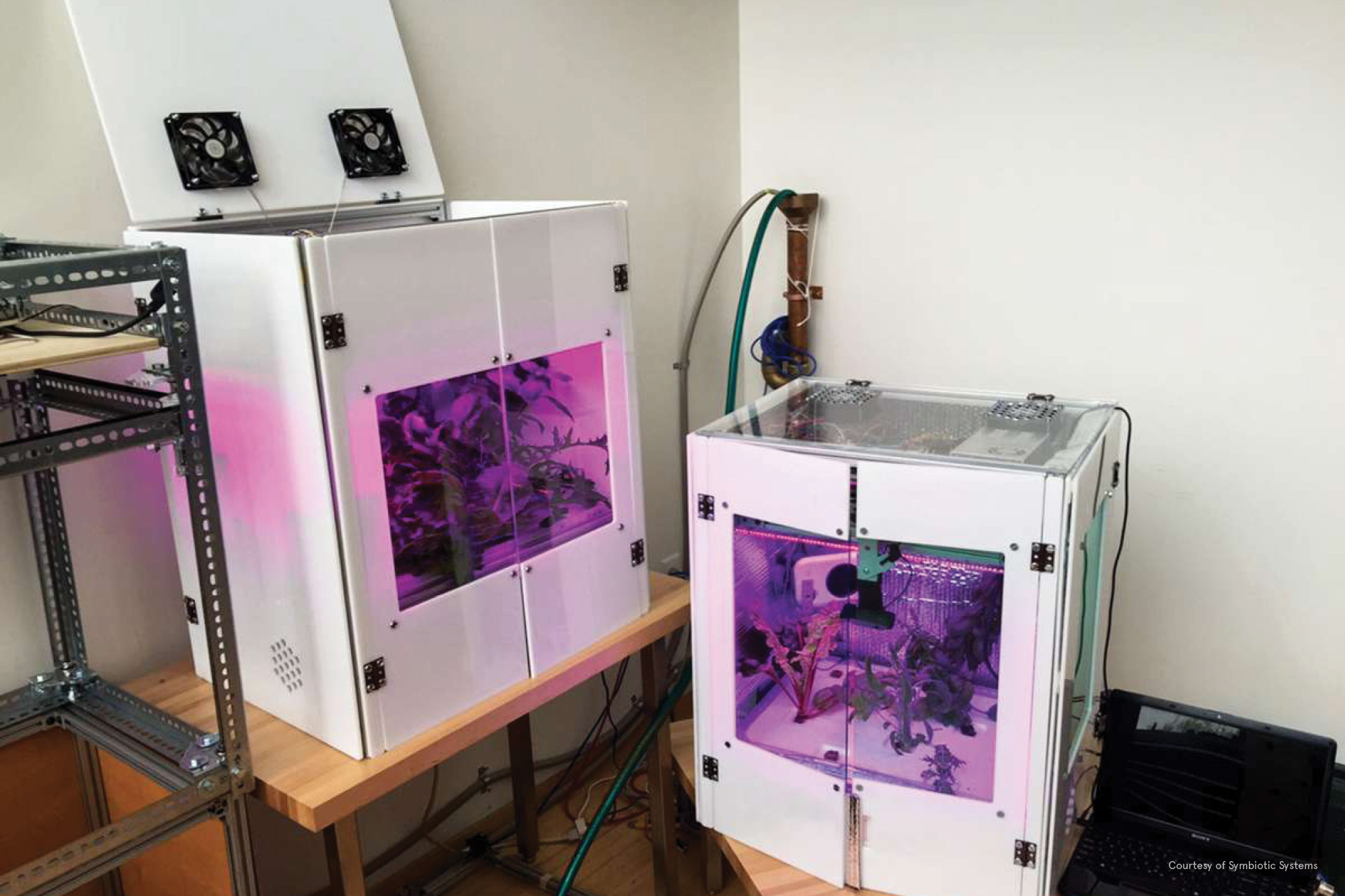 It is suffice to say that the Food Computer is OpenAG's attempt to democratize food production, which is appealing in theory—but once we started to brainstorm ideas in separate groups, we were immediately faced with the challenges in finding viable business opportunities for the Food Computer.
We were having a particularly difficult time dissecting which demographic the Food Computer was truly catered to, and what it was truly intended for. The Food Computer's OS system was relatively complex, and clearly required some knowledge in engineering/agriculture to understand the mechanics behind it, limiting its interest only for a very specific demographic, such as farmers and engineers. However on the other hand, we realized that the Food Computer was not particularly suited for this demographic as well, considering factors such as high price-point ($1500) and lack of storage to grow plants (6 plants per unit).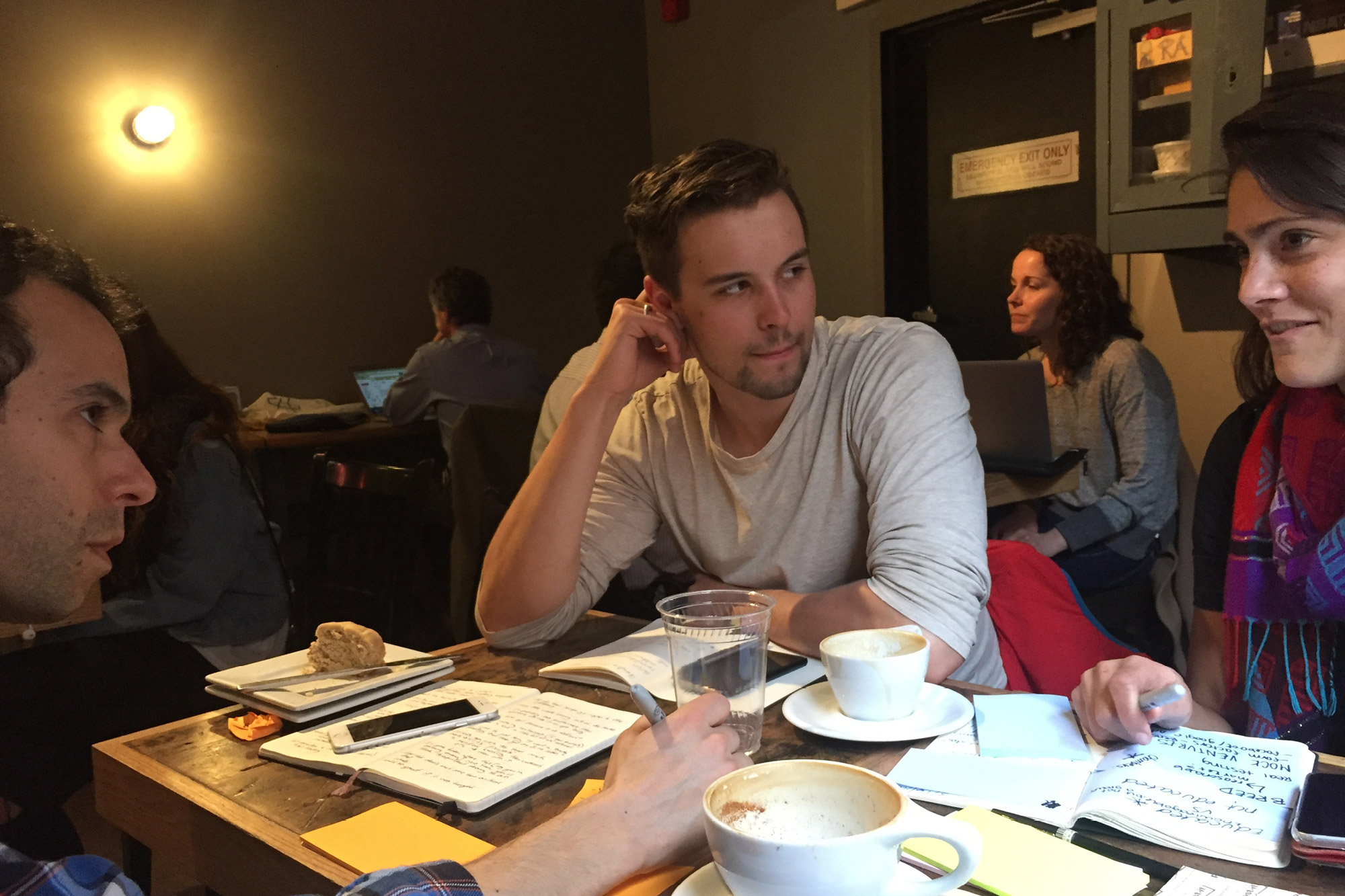 Initially being stationed in the team exploring opportunities at Home, we were especially having a difficult time coming up with viable business solutions for the reasons mentioned above. The Food Computer was clearly not catered for customers we expect to be stationed in-home, such as housewives and children. Even if we wanted to target in-home gardeners, the price point of the Food Computer was too expensive to consider such customers.
When we realized how much trouble we were having letting go of our doubts, we knew this issue had to be addressed. Us coLAB members gathered, and decided that it was necessary to have a discussion regarding the future of the coLAB, these ventures, these teams, of food—everything. March 24 2016, we spent the entire day addressing questions we had for each group, and also questions we had for the coLAB and how we can improve the situation.
This was where we realized that the majority of the questions we addressed for each group were overlapping, and that we could answer these questions if we hand-pick ventures to move forward. Concerning the lack of human resources we had as well, we decided it was time to do a big team shuffle—and that was when I was stationed in Poly, an educational organization that partners with middle schools to bring interdisciplinary curriculum to life through the Food Computer.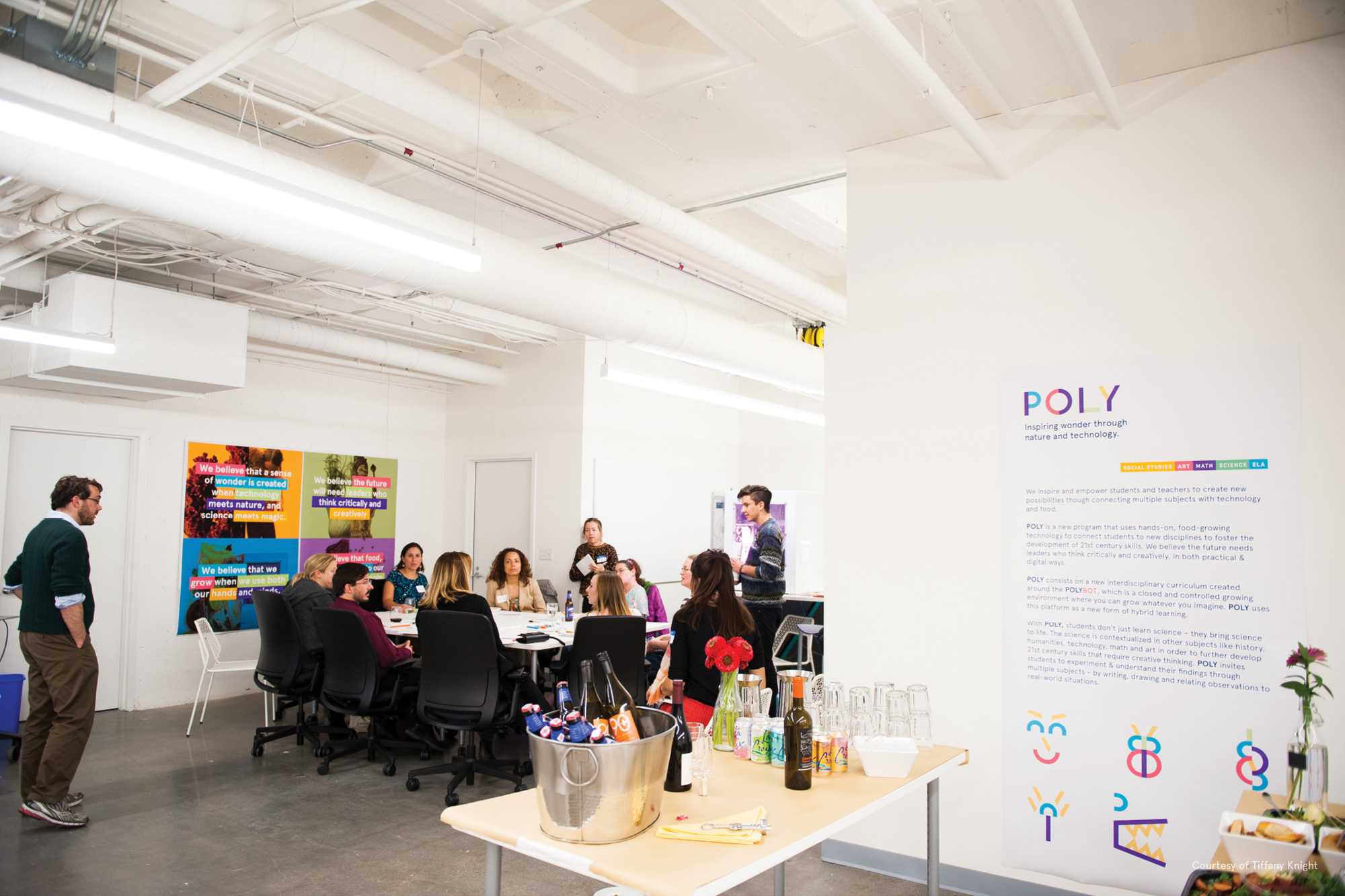 One key factor that differentiates IDEO from any other company is their design research methodology, which is heavily catered to human-centered design. As we immersed ourselves into IDEO's venture design process, we conducted qualitative design research to learn more about our customers and gain insights to how we navigate our venture. Over the course of six weeks, we interviewed a total of 56 individuals, which included 17 teachers, 32 students, and 7 administrators.
Our primary learnings through design research, were that many students and teachers were struggling with the overall lack of creativity encouraged in current educational systems—students were often facing siloed learning that seemed irrelevant in the context of real-world problems, while teachers were being discouraged from designing engaging curriculums due to common core restrictions. We also realized through our design research, that the biggest need for new experiences and learning initiatives were for lower/middle income students, as most schools these students enrolled to did not have to the budget to implement programs like this.
As we saw the increasing demand for leaders who think critically and creatively, we realized there was a huge opportunity space in developing an educational system revolving around interdisciplinary learning, through immersive technologies and innovative curriculums. We see Poly as an opportunity to reimagine farming by creating new relationships with food and technology—through Poly, not only do we see learning what constitutes healthy and nutritious food as well as how to access it, but by giving them ownership of their connection to food, we also see them feeling empowered as agents of change.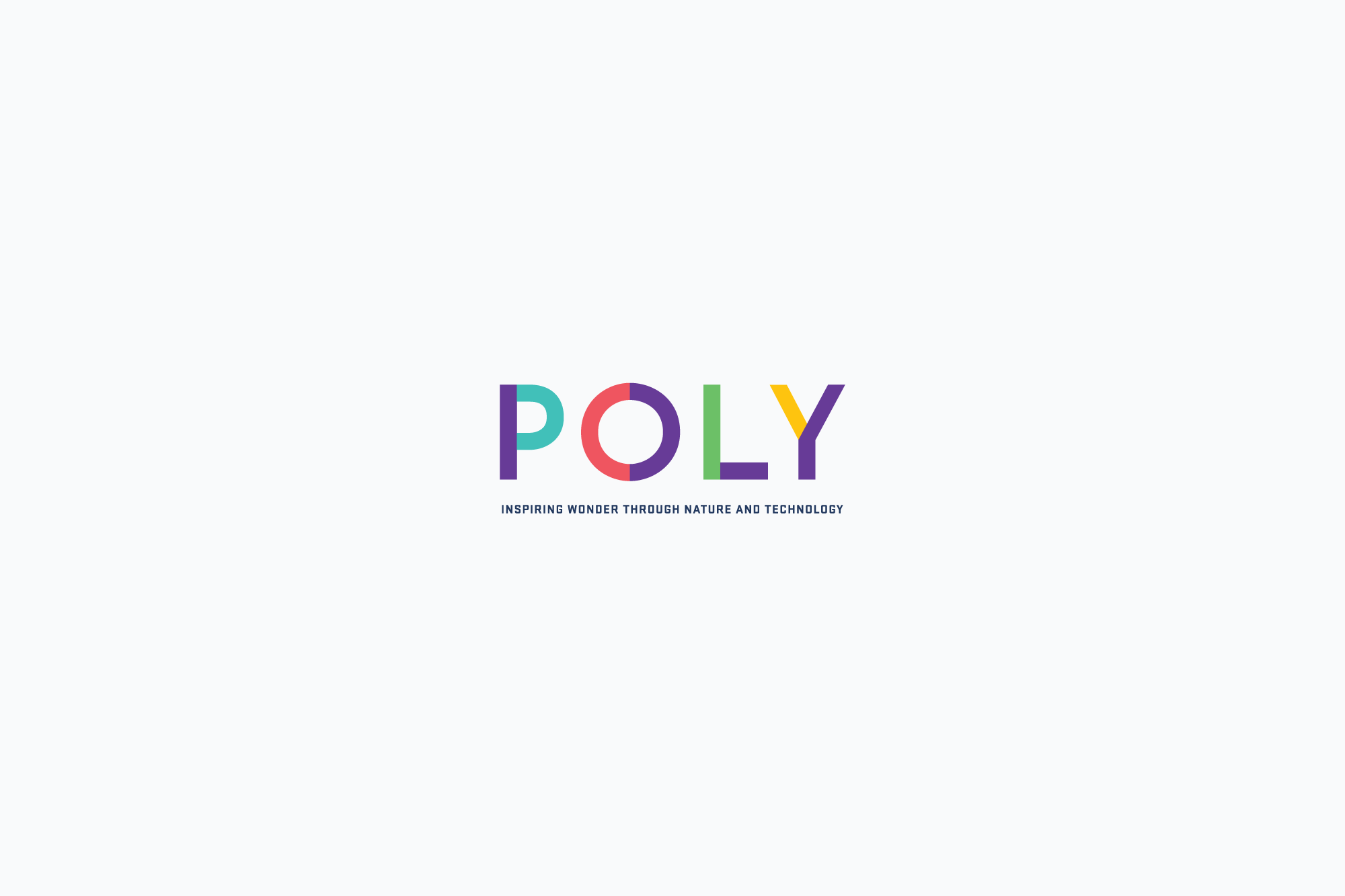 At Poly, we connect students, subjects, and schools through innovative classroom technologies.

Our core product, the PolyBot, is a controlled plant-growing environment that connects students with the natural world. The PolyBot's hands-on, interdisciplinary curriculum invites students to tackle real-world challenges while meeting Common Core and Next Generation Science Standards. And with the PolyDigital network, teachers can easily access curriculum and connect with other Poly classrooms around the world.

Poly. Let's grow together.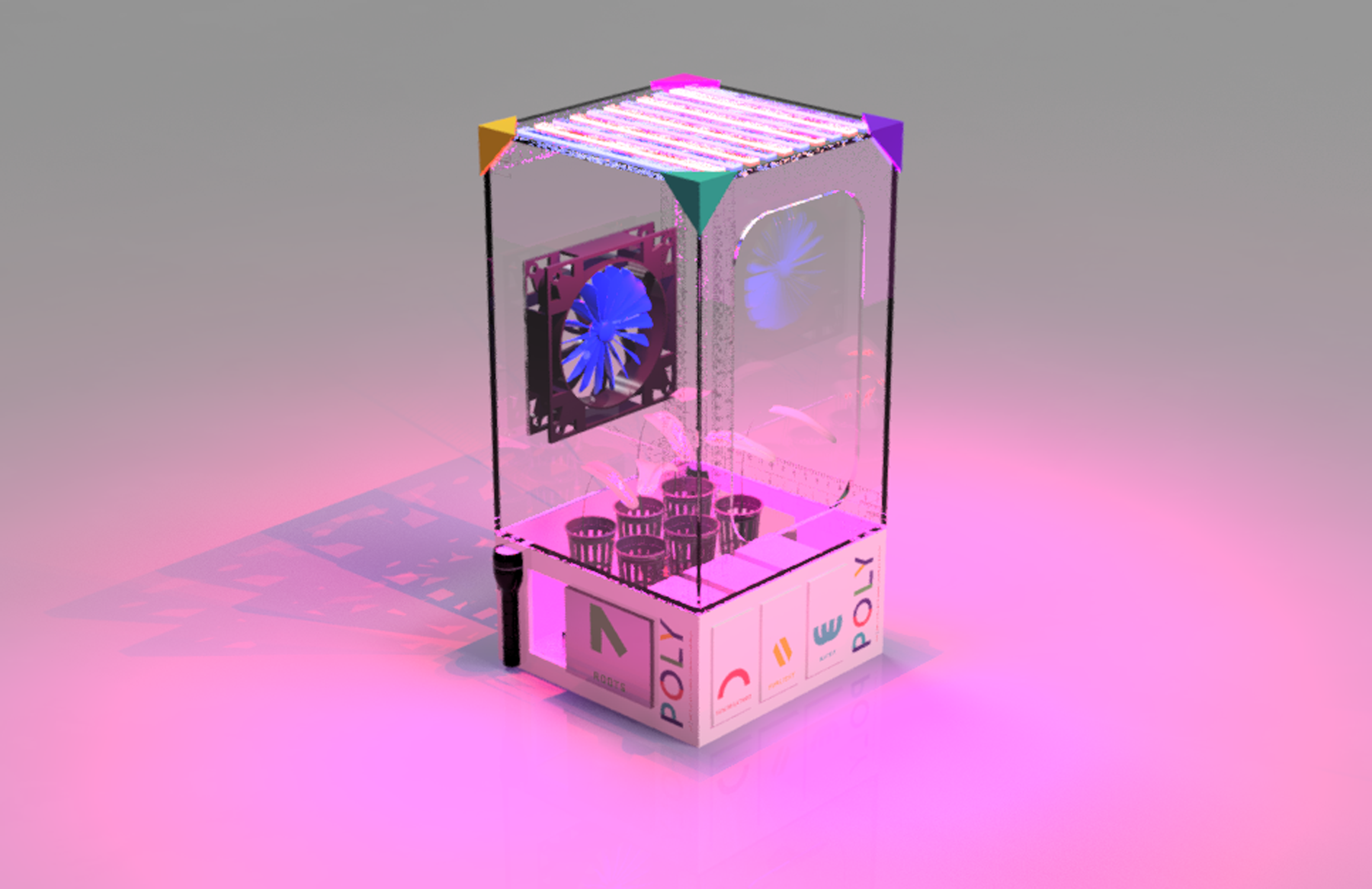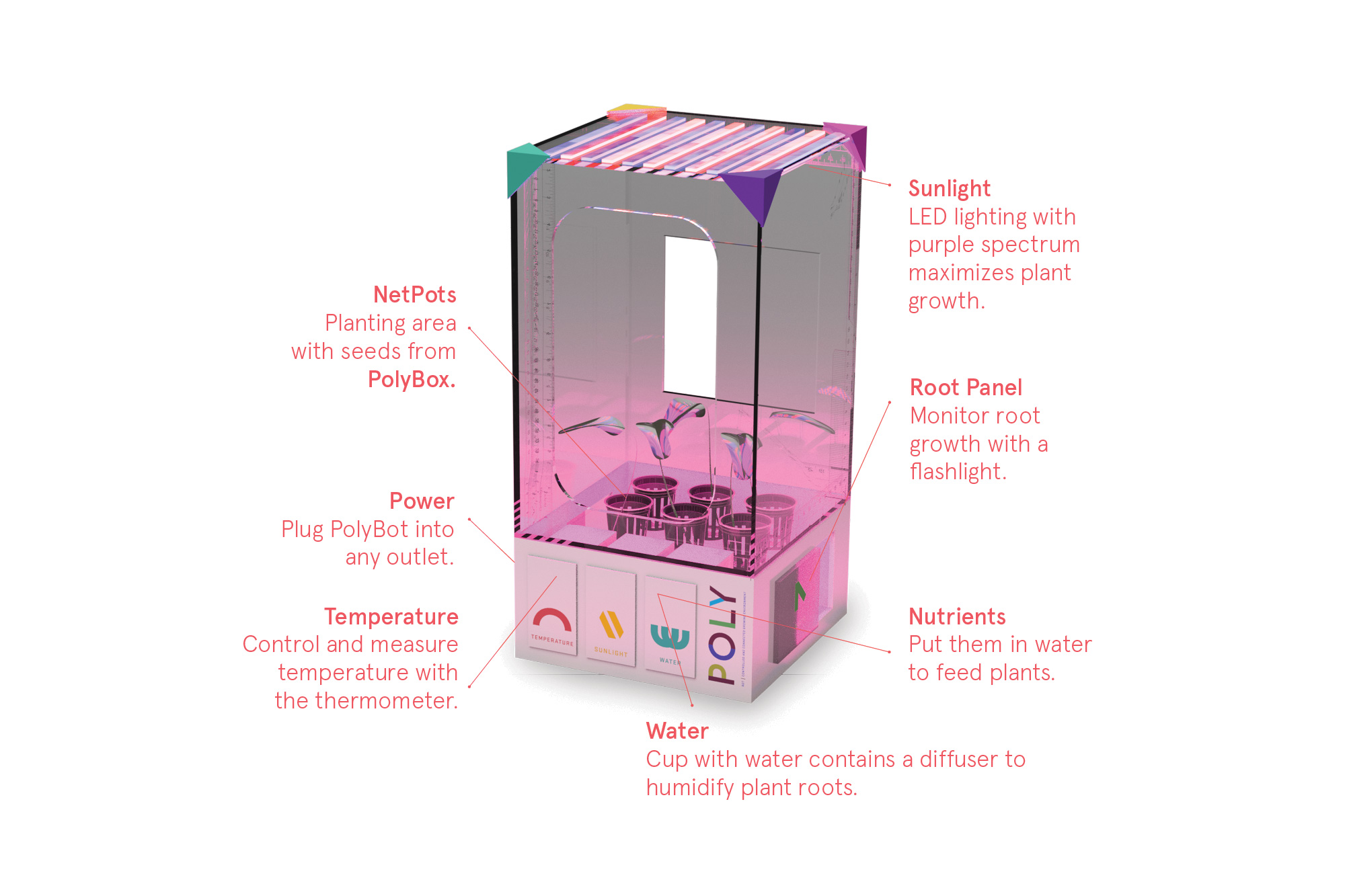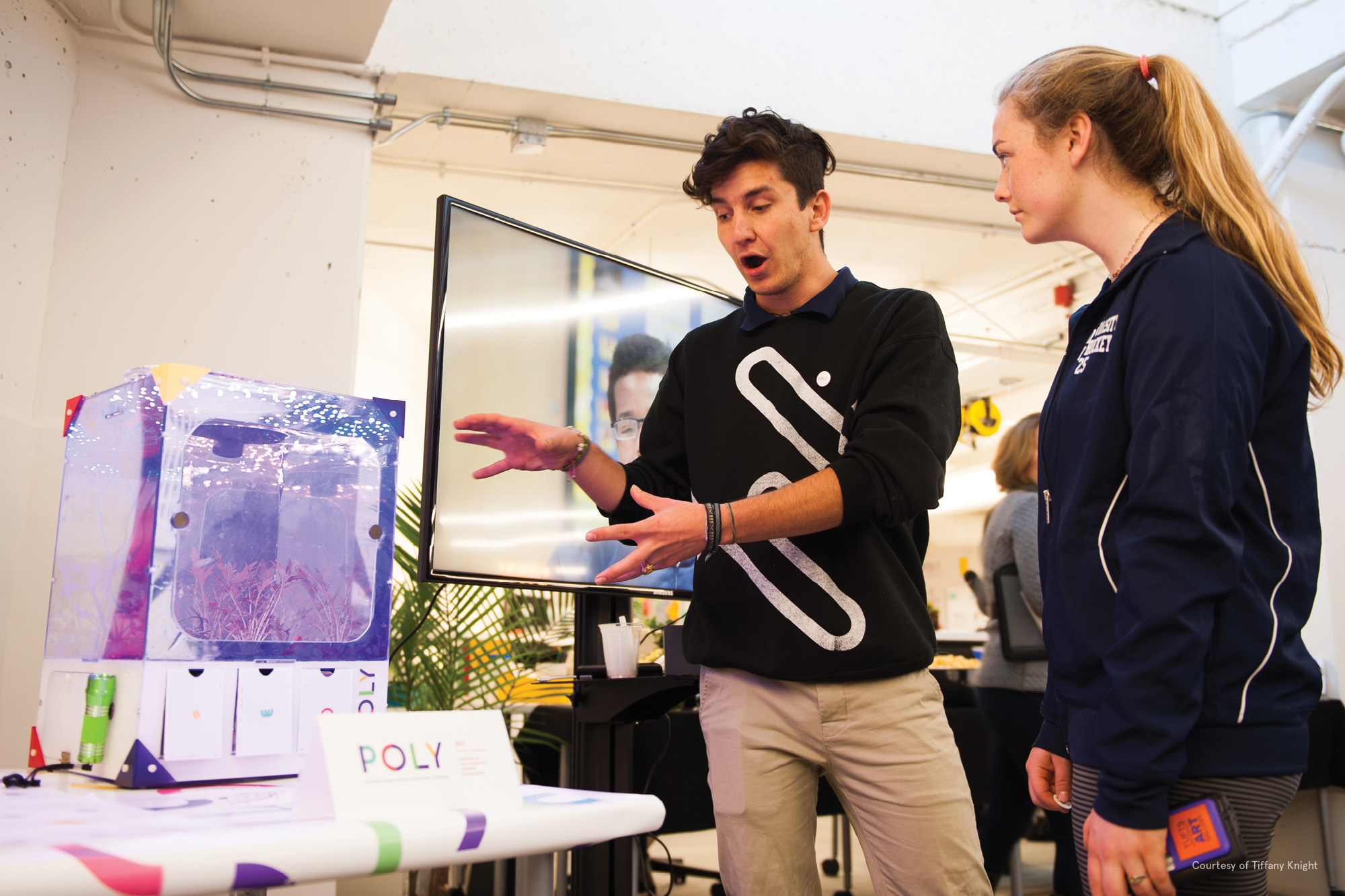 PolyBot is one of the key experiences in Poly. PolyBot is a controlled and connected growing environment specially designed for the classroom. Its hydroponic technology allows plants to grow without soil, and students and teachers can customize their PolyBot's temperature, humidity, light, and nutrient level for endless experimentation.
The growing chamber is equipped with several sensors and meters to moniter operational energy, water, and mineral consumption throughout the growth cycle of plants. Users are able to control the climate variables and use the monitoring system to observe how the plants grow under certain conditions. The Food Computer can even program biotic and abiotic stresses to mimic environmental conditions such as an induced drought to create desired plant based expressions.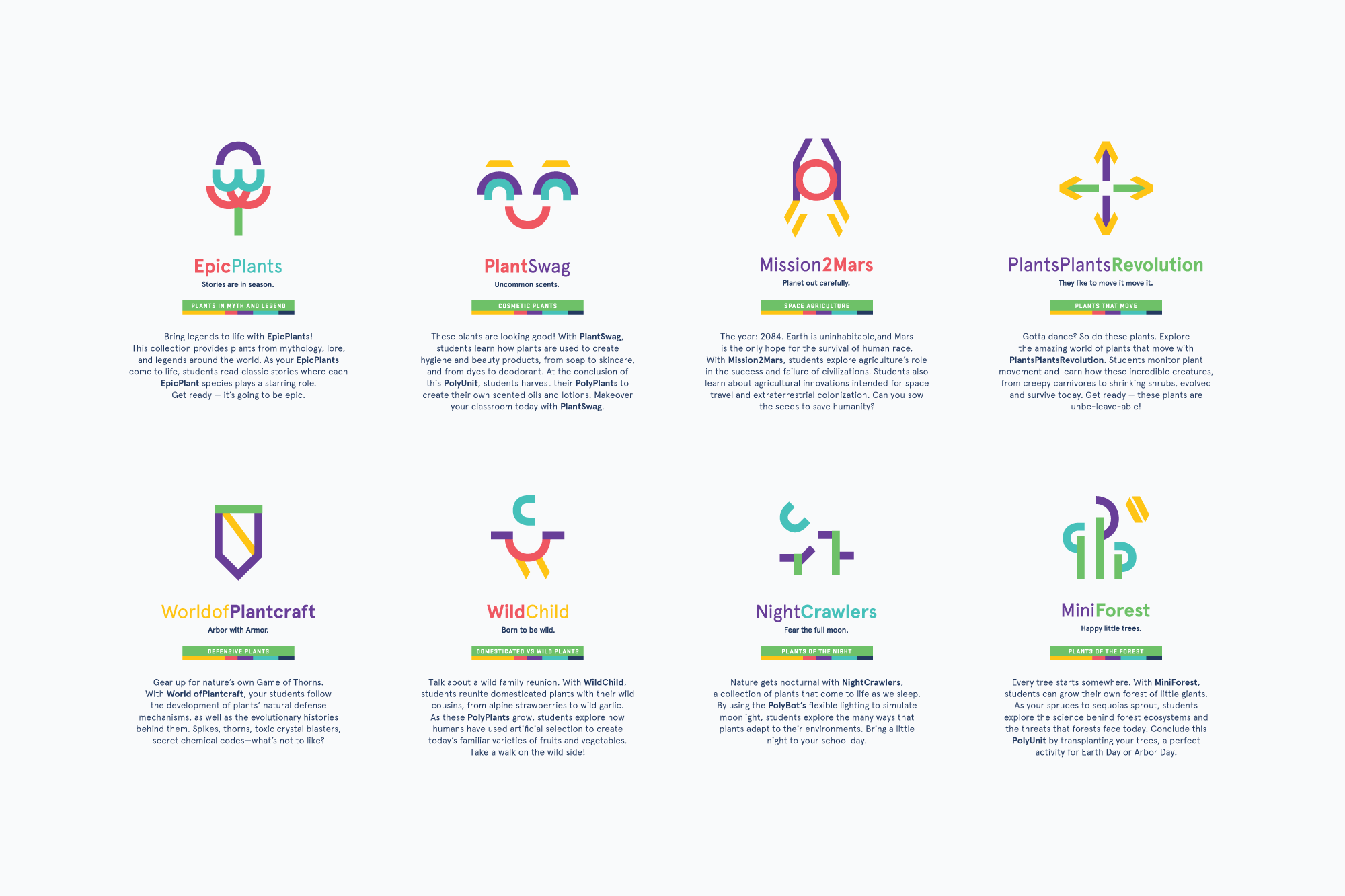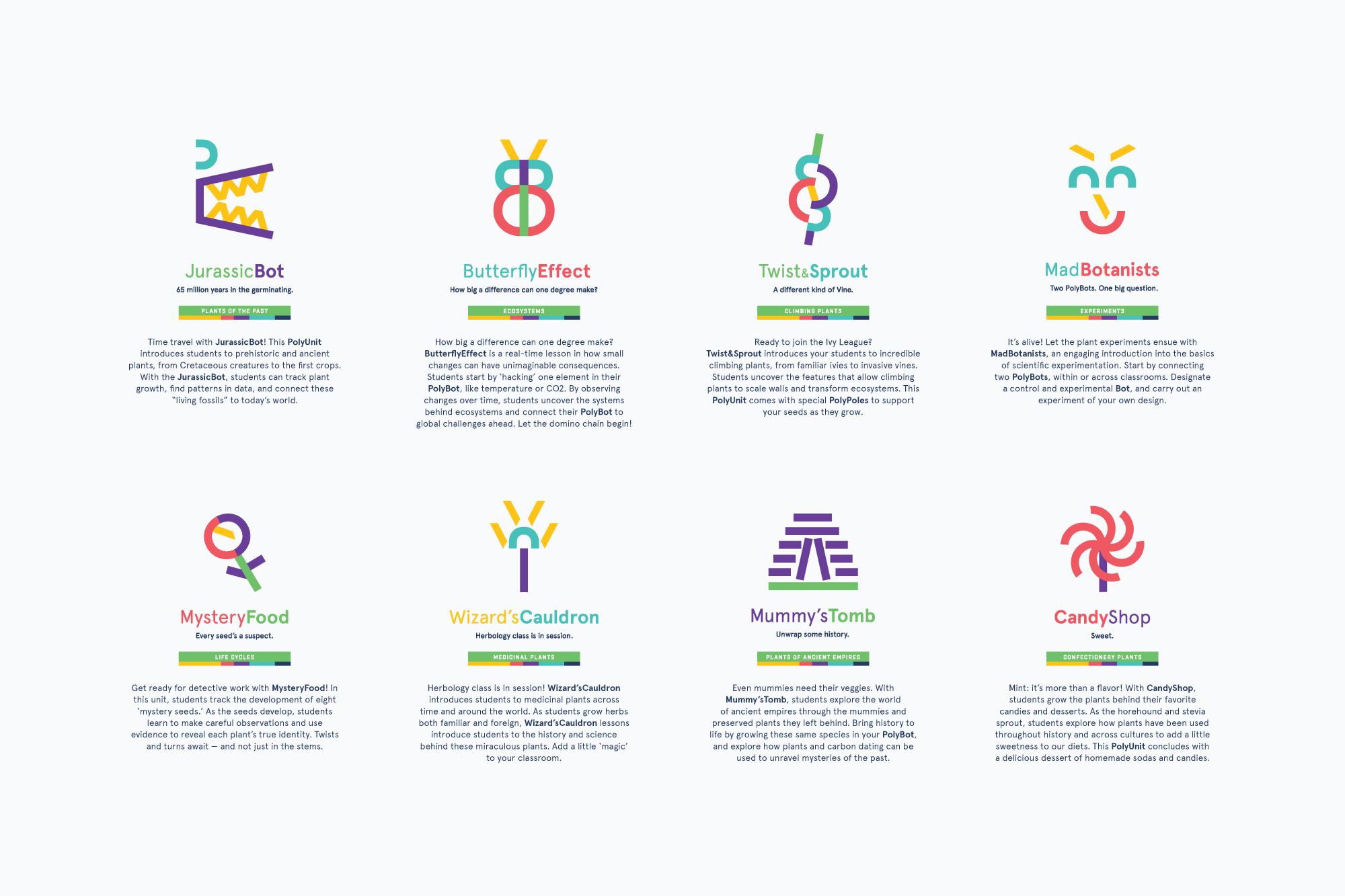 Above are 16 curriculums developed in alignment with our proposed mission—namely, PolyUnits.
PolyUnits are four-to-six week learning experiences designed to supplement your core curriculum. With PolyUnits, students do scientific work every day, tracking plant development to test hypotheses and tackle real-world challenges. Each PolyUnit comes with interdisciplinary lessons to connect science with art, history, math, ELA, and electives.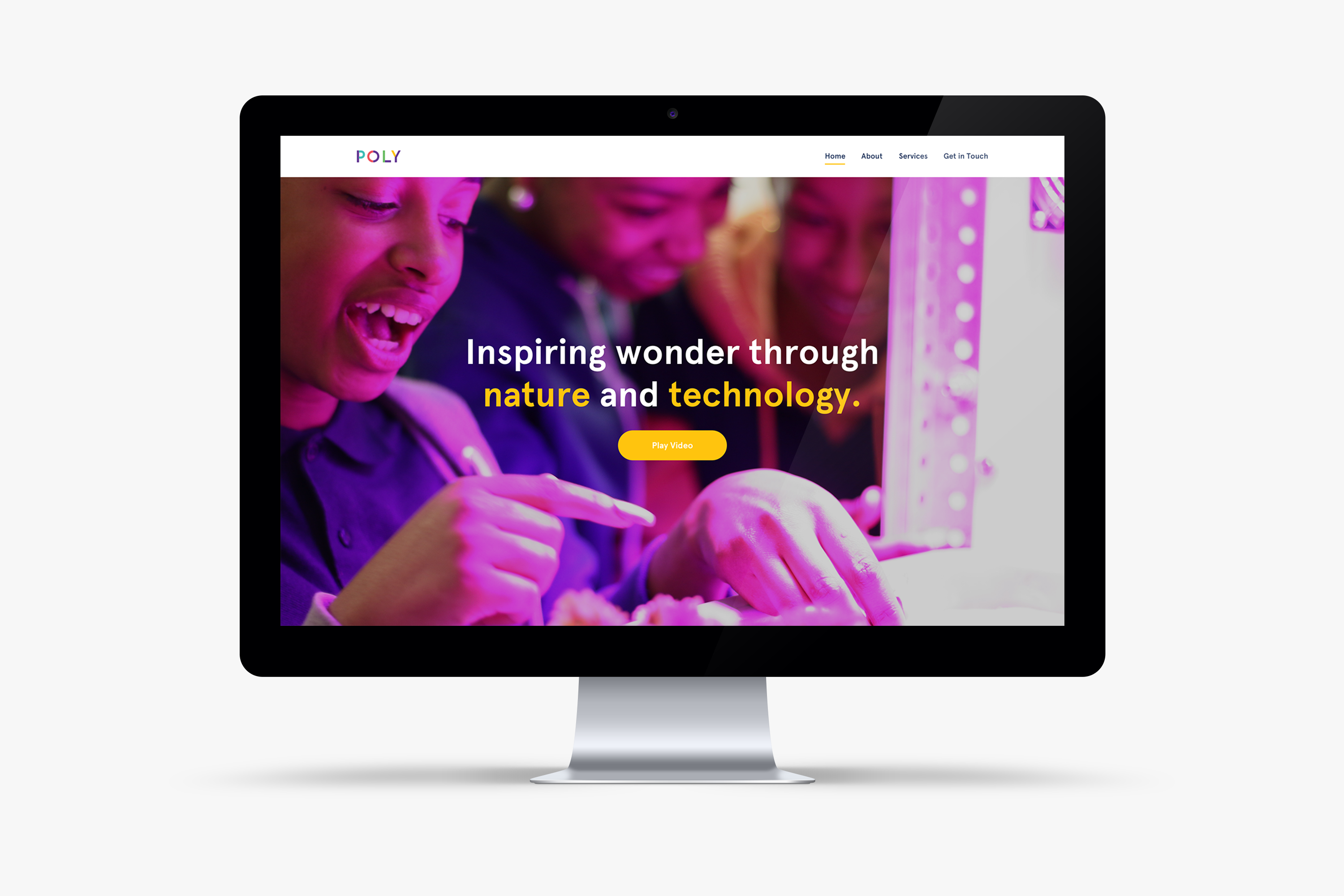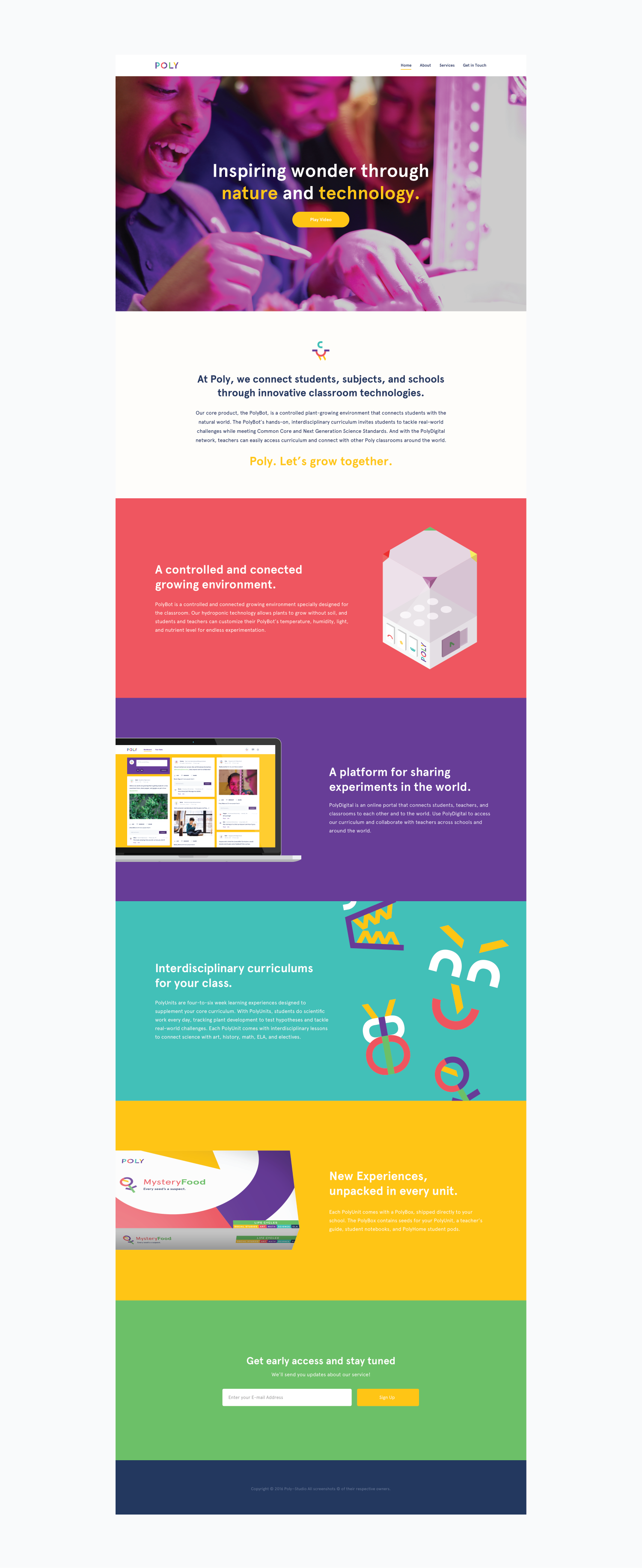 PolyDigital is an online portal that connects students, teachers, and classrooms to each other and to the world. Use PolyDigital to access our curriculum and collaborate with teachers across schools and around the world.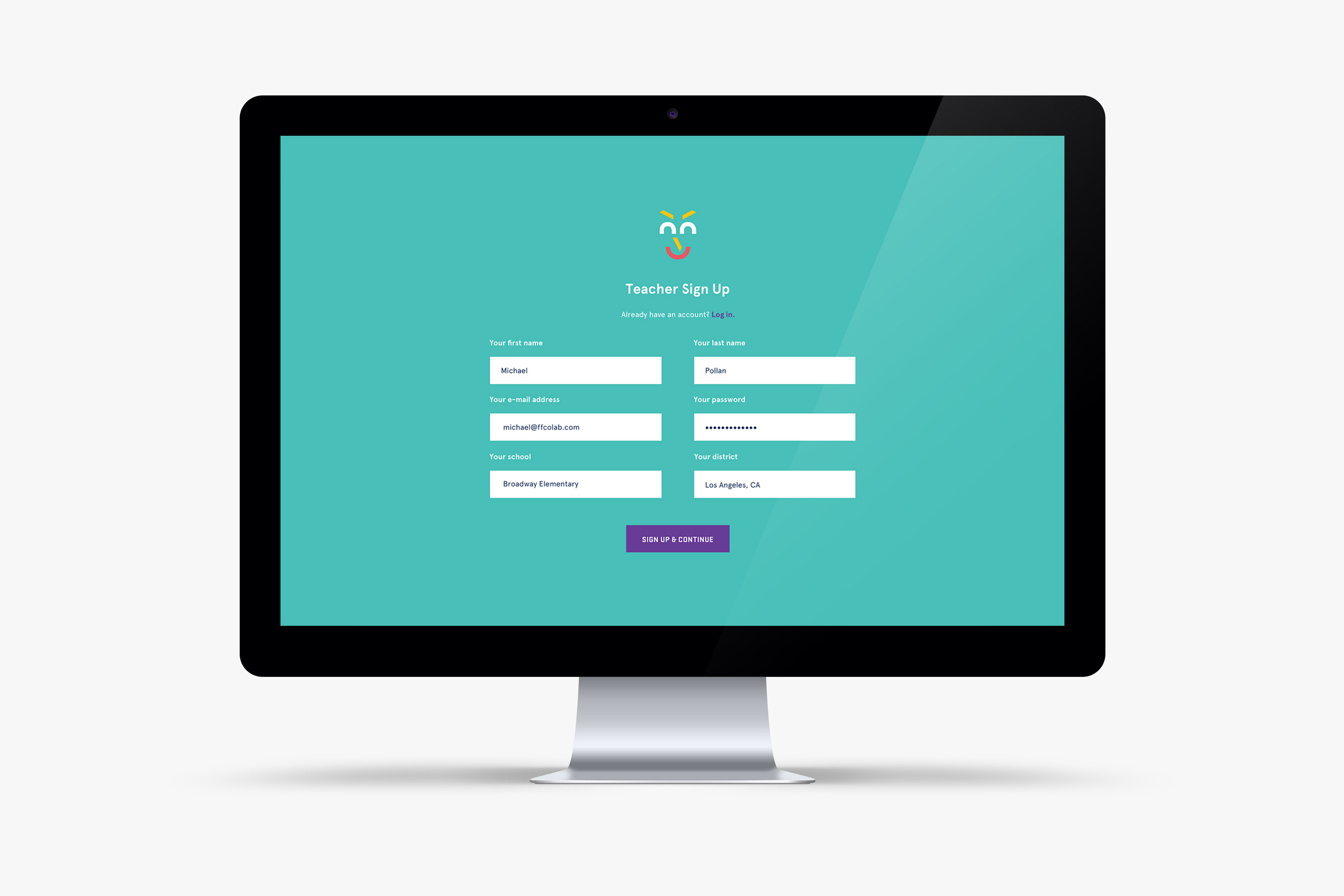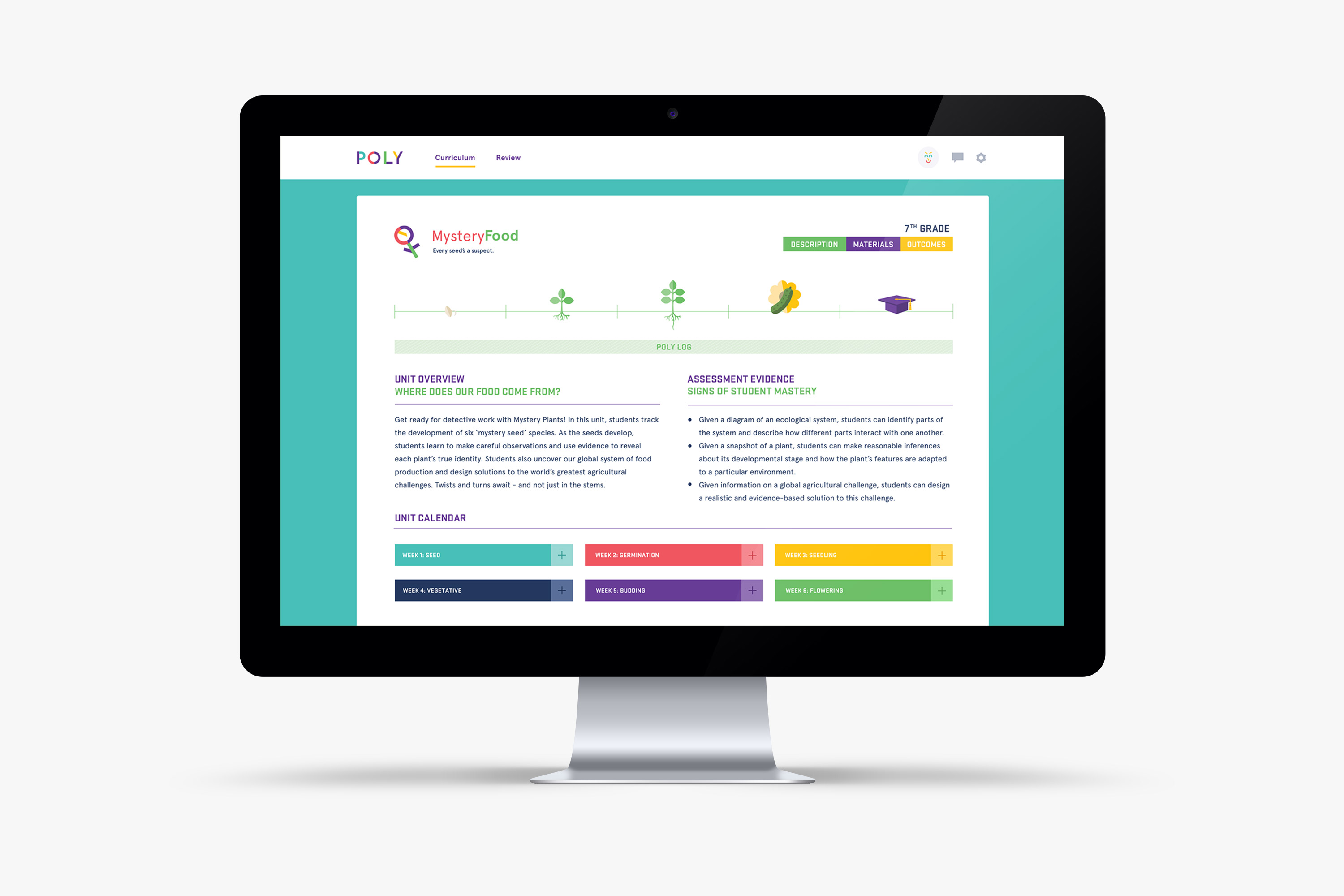 POLY Digital connects teachers and classrooms to the greater POLY community. Teachers can connect to see details about their classroom experiments and share best practices in real time. Feasibly, a Bot in Boston can connect to a Bot in Mumbai.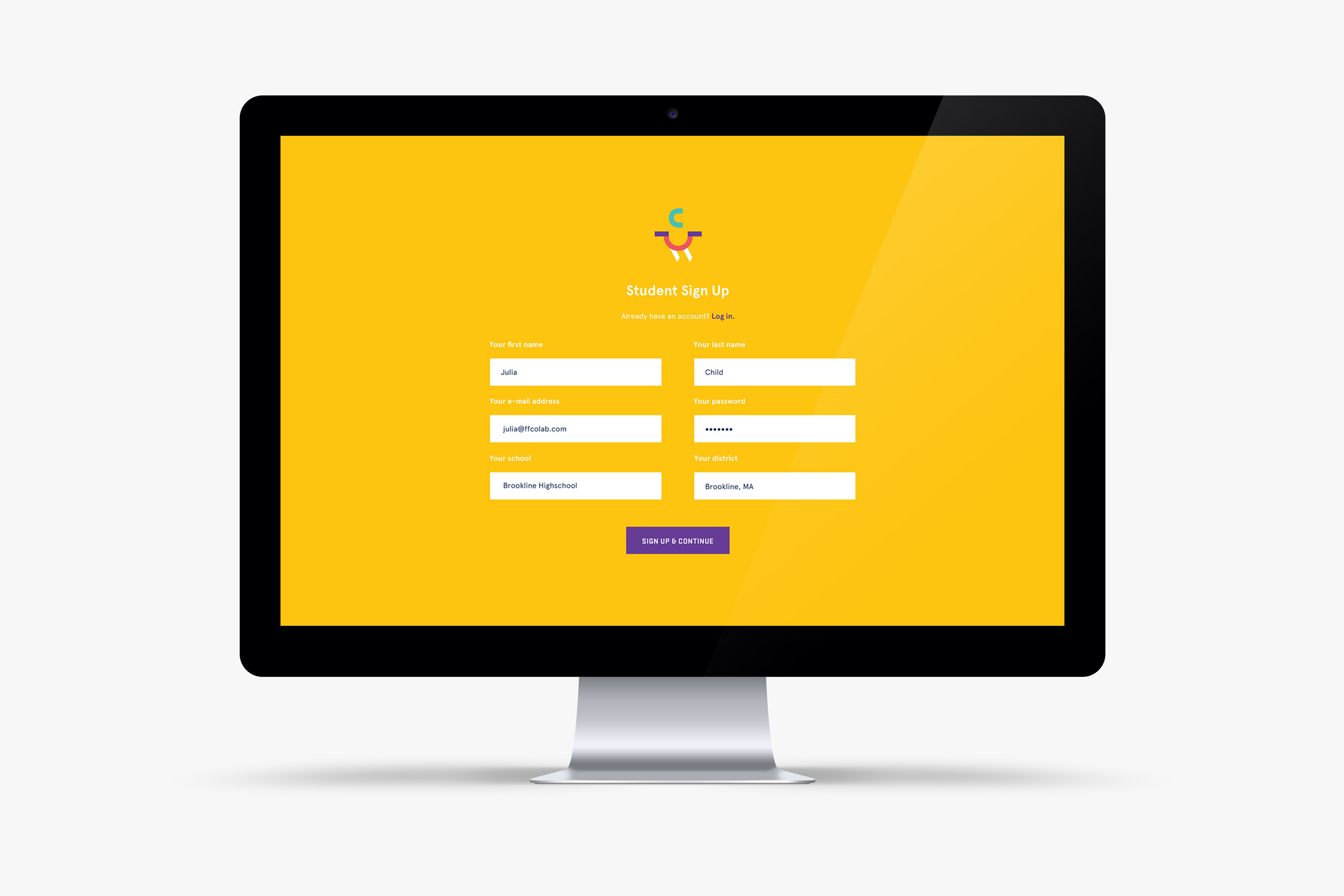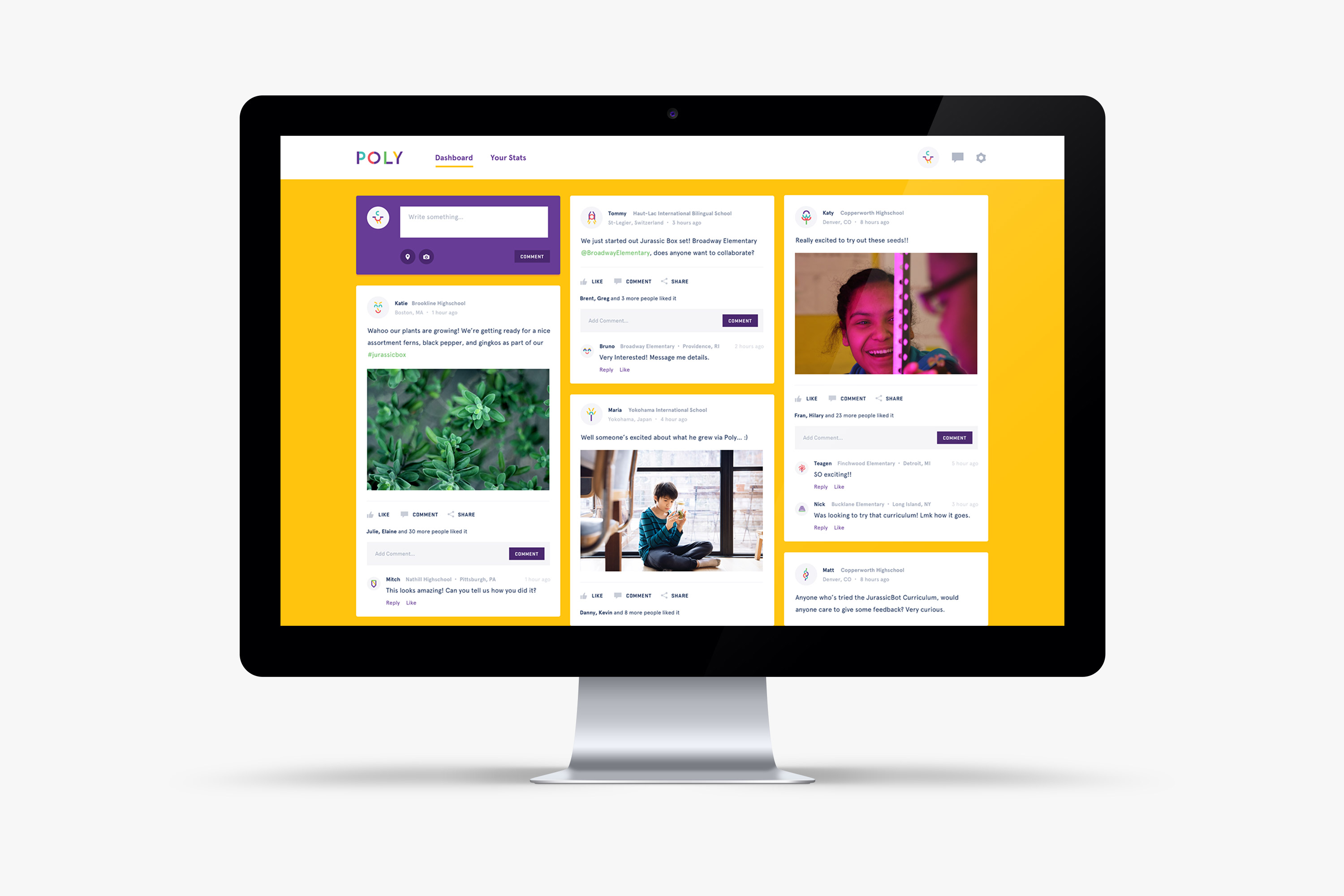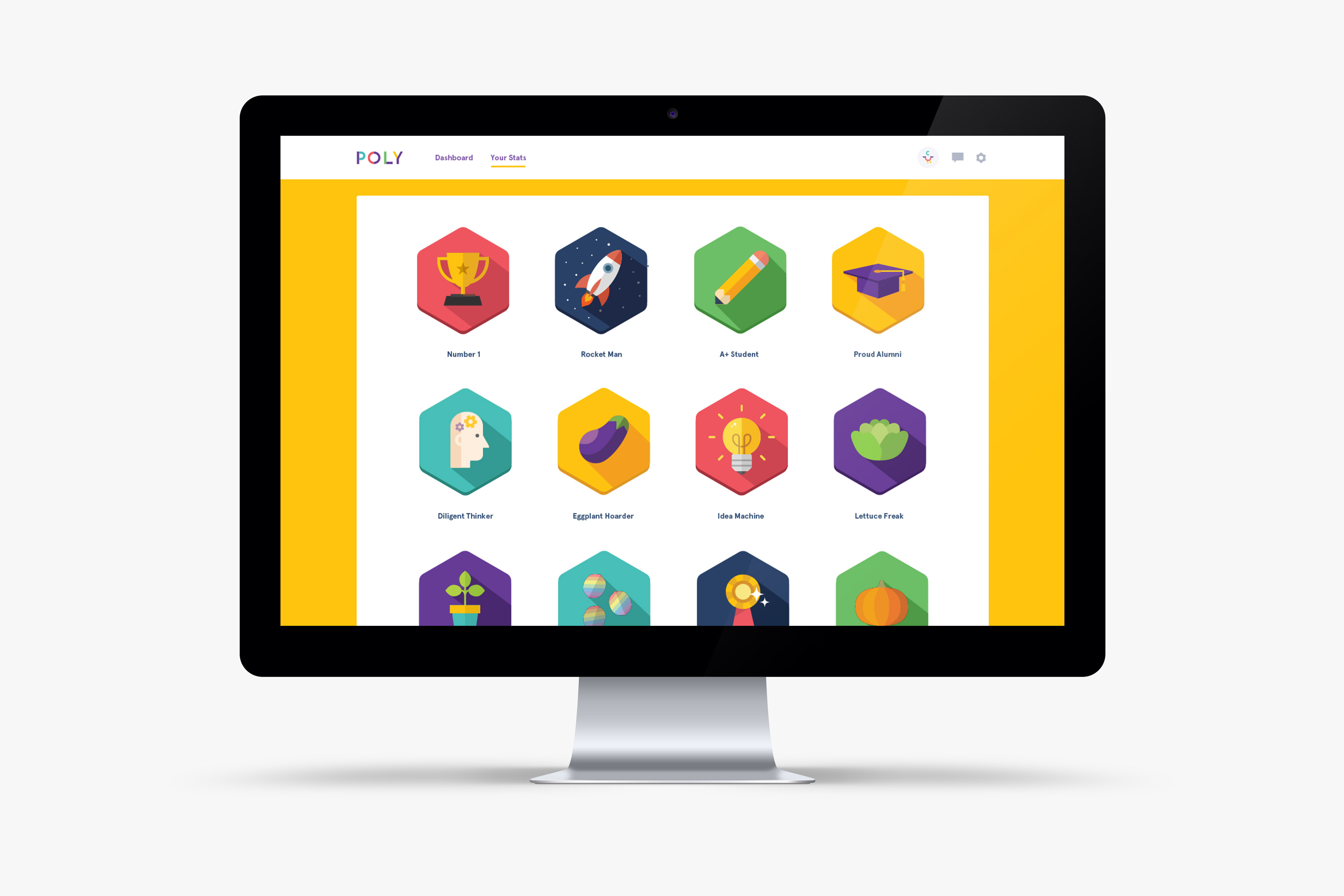 Meanwhile, students have access to a social forum where students can interact with others, by posting and commenting on others updates and progresses. We have also gamified the concept and created a reward system where students would be able to obtain stickers if they meet certain conditions based on their progress.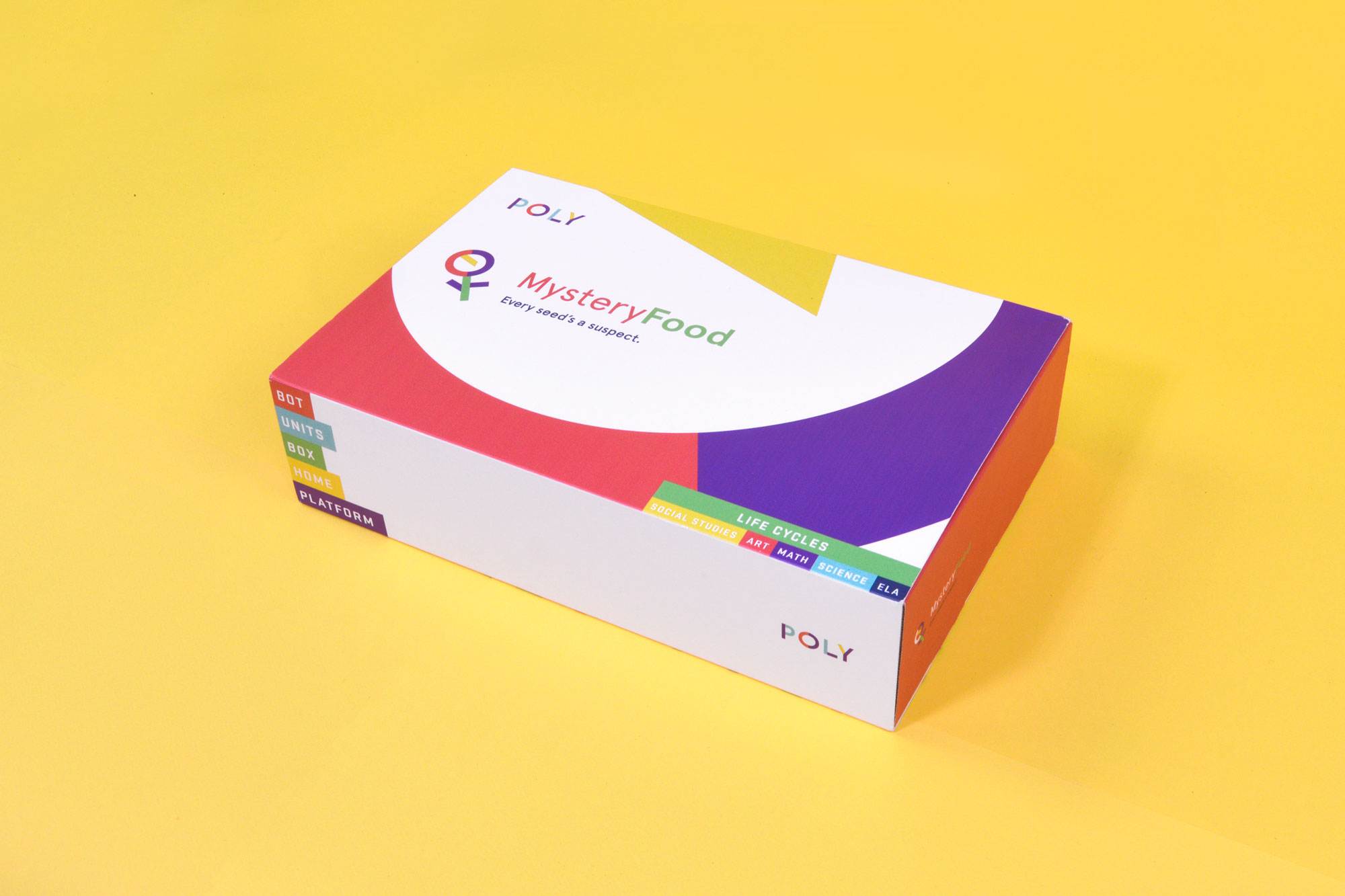 We also created POLYBox, an experience developed to familiarize teachers and students to the specific unit the box is catered to, as well as the mission of Poly. The POLYBox contains seeds for the unit selected, assets (seed pods, etc.), a teacher's guide, and also a StarterKit guide for first-time users.